2017 Highlights
Happy New Year!
Thank you so much for supporting our little shop in 2017. You make our dreams come true. Before we march forward into the New Year, I'd like to share with you some highlights from the past 12 months.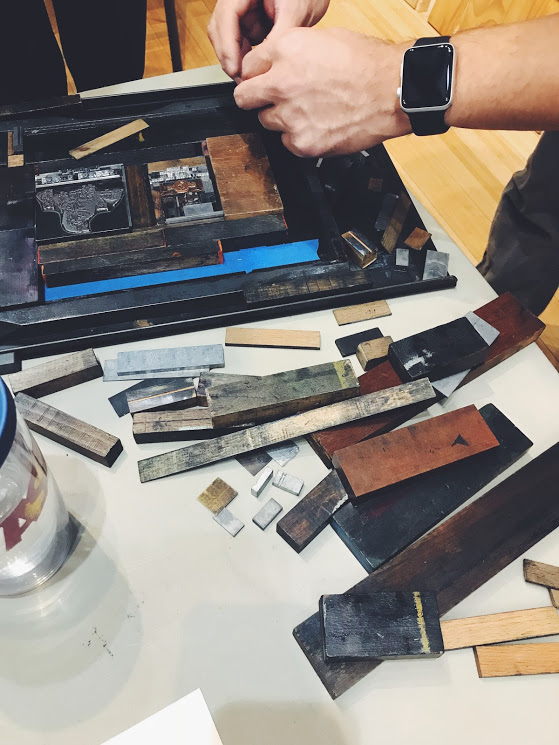 In 2017, we...
Launched our Constellation & Co. Card Club subscription service
Started hosting Hand Lettering Workshops with Songbird Paperie
Sponsored an adult pub league soccer team that Sara played in
Became the first Sailor Pen stockist in WA state
Launched our Empathy, Kindness, Respect shirt with Cotton Bureau and raised over $3k for refugee aid
Hired our incredible new shop manager, Melissa
Celebrated with our talented letterpress printer, Brooke, as she graduated with a Masters of Arts in Counseling Psychology
Welcomed new team members Brie, Lara and Beth
Hosted an awesome winter intern, Bryn
Sent off our beloved Meredith to pursue her photography career full time
Hosted a Pop-Up Shop with Gingiber
Listened to Sara talk about stationery business on the Proof to Product podcast
Sent Sara to Paper Camp+ and then made about 1,000,000 systems changes to the business and shop
Had our best craft fair weekend ever at the winter Renegade Craft Fair
Designed and printed quite a few new products, including: 37 cards, 8 notepads, and 2 enamel pins!
Conviction, Craftsmanship, Community
As a small business and as members of the community, we feel a serious responsibility to give back and support others. With your help, we donated over $4k in 2017! When you shop with us, your purchases make a difference. Here are the organizations and causes we supported in 2017.